Mornin' y'all

!

First off, I've got to thank some wonderful ladies and then I'll tell you about another website that you're going to be spending a lot of time on. You can thank me later. ;)
Woah
!
I have just been so overwhelmed by the attention my washstand is getting. So exciting
!
I have been featured on four fabulous blogs in the last week
!
If you haven't heard of these wonderful ladies and their blogs, click on buttons below to go check them out
Shannon at: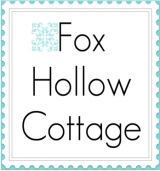 Totally surprised me with a

full length feature

on the the same day I revealed it. I love this lady and if you don't know her, you really should. She made me cry with her sweetness. :)
And the rest of these beautiful bloggers featured it yesterday and today, after I linked up to the linky parties they so generously hosted last week. I cannot tell them how much it means to me. Its like Christmas morning in April
!
Jann from:

Laura

at:
And Pamela at:
Now, about that website...
Yesterday, Shari (who is also one of my biggest cheerleaders next to Shannon and another of my faves) from
Shari... Its now my turn to get onto you... You NEED a BUTTON.
Get right on that, will ya? ;)
shared a

great post

about the latest and greatest thing to help with decorating your home.

Olioboard

. She goes into a LOT better detail than I ever could about this awesome site (which she ALWAYS does), so be sure to click over and read it.
Long and short of it...
You know those mood boards that designers put together? Yeah. You can make them. Seriously. Yourself. Its like playing doll house for big girls - with style.
Will they never cease making websites that drag us away from the things we should be doing?

HAH

!
Here's the one I made up for our dining room:
Now granted... I ain't got a CLUE what I'm doing, but it sure was fun doing it. :) Plus, I had kiddos bugging me to use the computer, so I just slapped something together real quick before they died of internet withdrawal. ;)
Here's the one I did this morning for this living room. I think I'm getting better at it:
Be sure to take a look at Shari's

blog post

to get all the details and see the board that she put together. Its fantastic. Thanks for sharing, girlfriend

!
Now, I'm off to play some more

!